Year 6
Welcome to the Year 6 Home Learning page!
Moving to Year 6 - Autumn 2020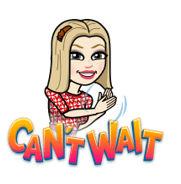 Dear Parents and Carers,
In September, your child will be moving up to Year 6. Because we couldn't do a transition visit, I have put some resources below that should help you get ready for this important year.
I have also put links and ideas below on the Welcome Board. Just click on each one. It would be great if you could get your young person to have a go over the holidays and be ready to talk about them in September. Keep returning as I will update before we come back!
If you have any questions about Year 6, please feel free to get in touch with me. I'm really looking forward to teaching your child in the new academic year,
Mrs Hilton :)


Year 6 useful information:
https://www.oxfordowl.co.uk/for-home/back-to-school/get-ready-for-year-6/
https://www.twinkl.co.uk/blog/what-to-expect-from-year-6-maths

Activities:
Click here for End of Year 5 Memories activity sheet
Click here for Passport to Year 6 activity booklet
I'd love to see the finished activities so if your child finishes them, please email me or bring them in September!
Click the Oxford Owl picture on the welcome board below. I have created a class login to access lots of free e-books:
Username: redhillyear6 Password: Alohomora
Do remember to select the age range 9-11 so that children are reading Year 6 books.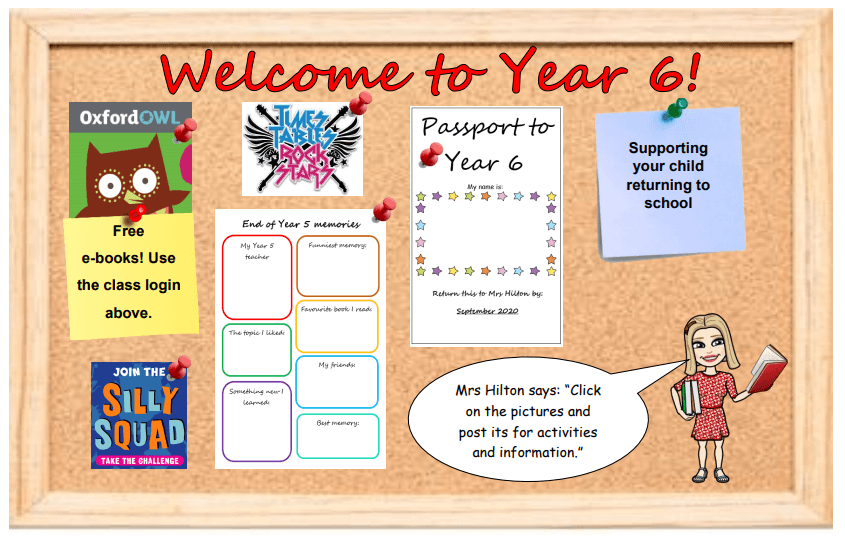 _____________________________________________________
PREVIOUS HOME LEARNING
Week 4: Monday 29th June
Good morning Year 6! I hope you had a fantastic weekend and are ready to do some learning. Have a go at the activities below and don't forget to send some of your work to Mrs Hilton so it can be displayed in the online gallery.
Week 4: Tuesday 30th June
Week 4: Wednesday 1st July
Week 4: Thursday 2nd July
Week 5- Wednesday 8th July