French
At Redhill School, we aim to deliver our French curriculum by learning about the country and its customs, studying the written form of the language and practising spoken language to improve pronunciation and fluency. Our curriculum has an oral skills focus and, where possible, we link our French units to the Creative Curriculum topics we are studying. We include French songs and rhymes into our whole school weekly song practice and children enjoy taking part in activities during our themed days such as European Modern Languages Day and Bastille Day.
As part of our whole school learning to raise the profile of French, every class has contributed to an art gallery displaying French artists, based on the Louvre Museum in Paris. Included in this art gallery, is a replica of the Mona Lisa which is a famous painting housed in the Louvre Museum. This has been created by one of our students and, I am sure you will agree, shows his exceptional talent.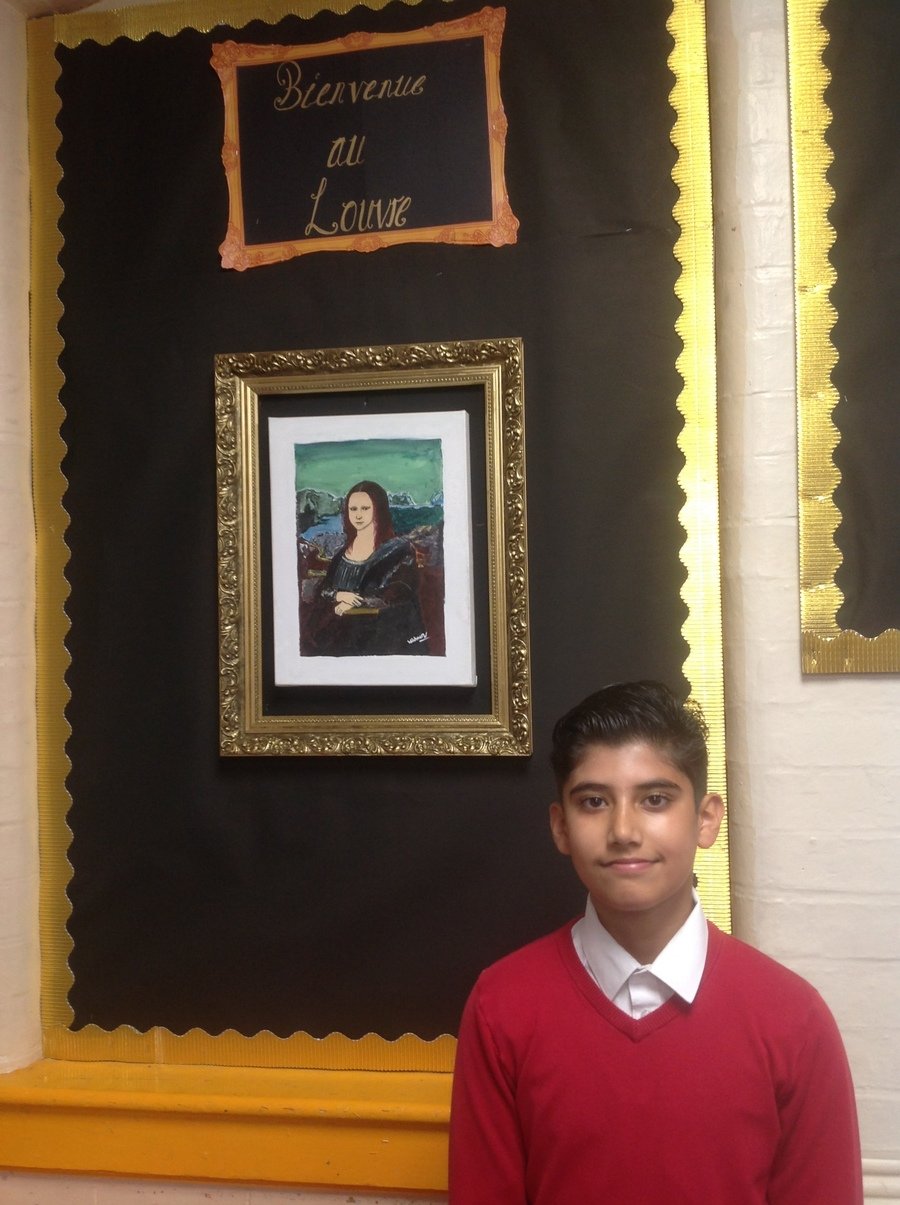 In song practice we have been learning a french song. The children have all worked very hard to learn the words and enjoyed themselves.