Year 6
We will be using this page to show you some of our best work. The pictures shown will change from time to time so keep coming back to see what we have been working on!
Autumn 1- Antarctic Adventurers
In September, we began learning about Ernest Shackleton's incredible expedition to Antarctica.
During our topic, we created maps using six figure grid references and learnt about latitude and longitude. We analysed sources to determine the skills needed to be a successful explorer in such a harsh environment.
Science
We have been studying micro-organisms and learnt the difference between viruses and bacteria. We created and made models of our own bacteria or virus!
Autumn 2- Into the Trenches
We concluded the Autumn term by studying WW1. We investigated the causes of WW1 and learnt about militarism, imperialism, nationalism and alliances.
We studied letters, photos and poems to learn about life in the trenches. We used this information to create flashback stories.
The whole school worked together to create a display to celebrate 100 years since the end of WW1.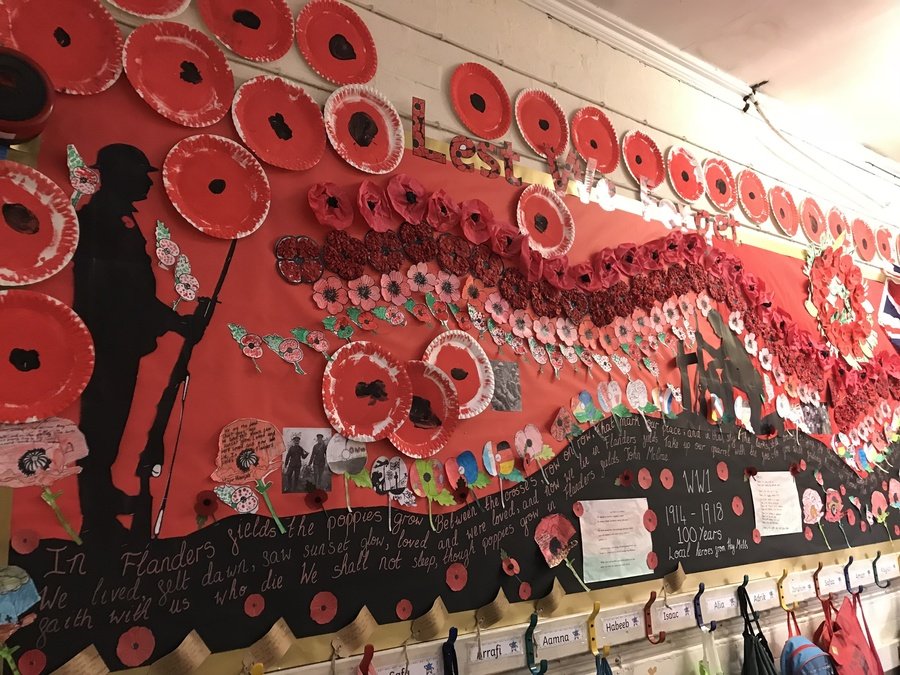 In computing, we went on a local walk and took photos of the area around our school. We used editing software on the iPads to merge these images with photographs from WW1.