World Book Day 2021
Click the video below to learn more about World Book Day and see this year's wonderful £1 books!
Click here to find out more about World Book Day and to see this year's books in more detail.
Masked Teachers!
How many of the Redhill staff can you spot in our Masked Teacher picture? Do you know any of the books we are reading?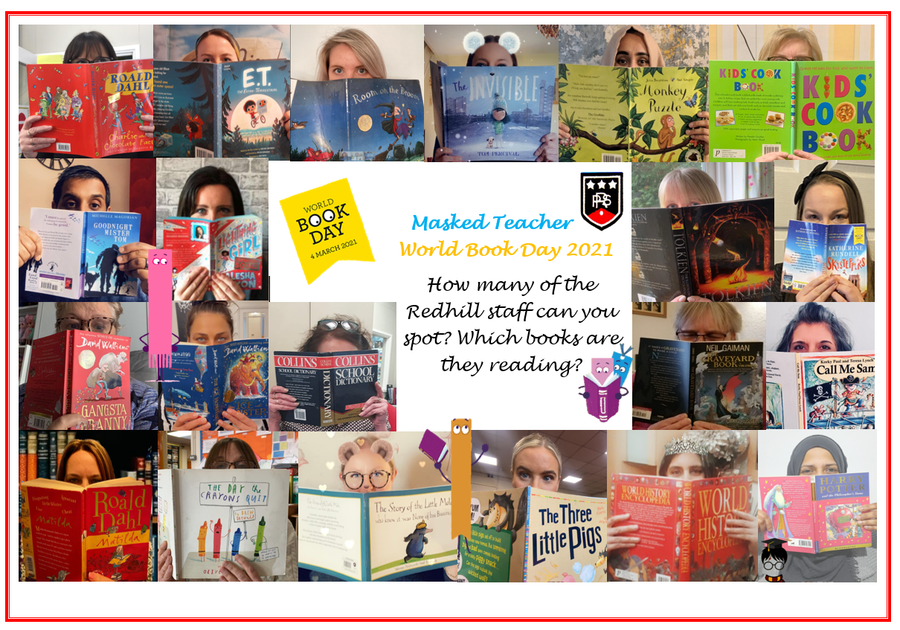 On Thursday 4th March, Redhill once again celebrated World Book Day - lockdown didn't stop us!
Remote learning
We enjoyed lots of activities through our online learning platforms including the Share a story live events, story time, costume competitions and class activities. Take a look below at some of our work:
KS1 Bubble:
KS1 bubble had lots of fun in school wearing their costumes and making some book marks.
KS2 Bubble:
KS2 bubble wore some fantastic costumes. They produced some book reviews and some art work on the theme of reading for pleasure.