Harry Potter Book Night 2019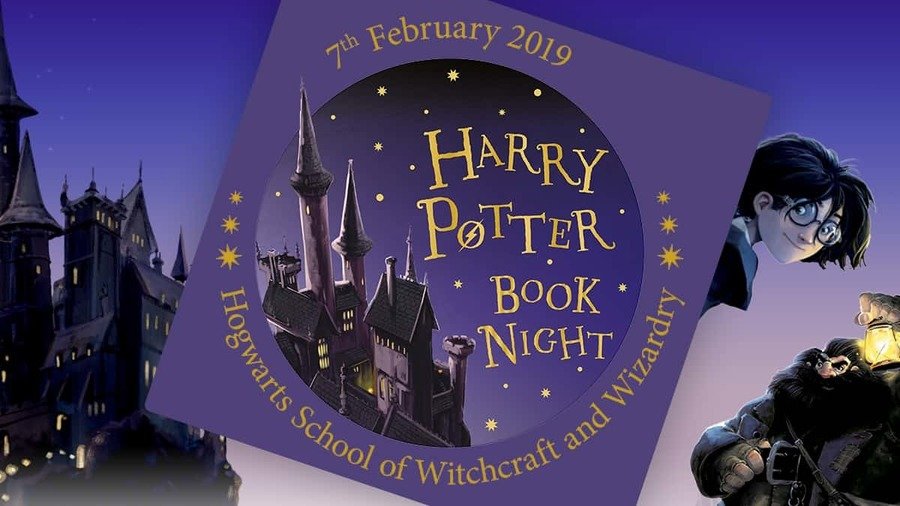 Thursday 7th February 2019 saw the fifth annual Harry Potter Book Night celebrated throughout the world and here at Redhill! We had a magical afternoon in Key Stage Two themed around 'Hogwarts'.
Throughout the afternoon, we shared the wonder of JK Rowling's magical stories, playing games, watching clips and interviews on the iPads, reading from our favourite Wizarding World books and playing the famous Hidden Hogwarts quiz. The hall was even decorated in Hogwarts style. The Sorting Hat decided who would be in which house and we competed for house points throughout the session. At the end of the day, the Niffler gave us some of his chocolate coins to take with us and a certificate.
Mrs Hilton counted up the house points at the end and the results are as follows:
Gryffindor = 27 points
Hufflepuff = 29 points
Ravenclaw = 58 points
Slytherin = 67 points
Well done everyone and special congratulations to everyone sorted into Slytherin!
We were so excited to join up with schools, libraries, bookshops and community centres throughout the UK and Ireland to celebrate Harry Potter Book Night. We are clearly fans; just have a look at some of our thoughts on the wall below!
Find out more at the Pottermore website and Harry Potter Bloomsbury.