Crackerjacks Charity!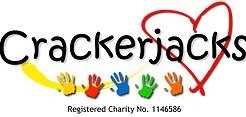 Thank you to all who took part!
We raised £123.48 for Crackerjacks. We had a lovely day dressing up a princesses and heroes... thank you to all parents/carers.
Cracker Jacks
Thank you to all the parents and children that took part in and donated money to Cracker Jacks Charity to help support children with disabilities. We are happy to report that we raised £115.50.

Thank you for all your support!